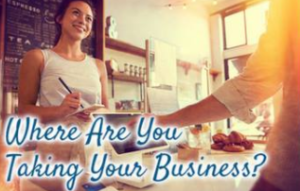 We are proud to be part of the "Where Are You Taking Your Business?" program presented by the Indian Valley Chamber of Commerce and Univest Wednesday, May 24 at the Indian Valley Country Club. Attorney Rick Howard will share the legal perspective of starting a business or taking your existing business to the next level. This program is ideal for entrepreneurs and small business owners.
Rick was a guest on the May 19 edition of WNPV AM 1440's Comment Please by Univest, to talk about more about what attendees of the May 24 program can expect. You can listen to the program here.
This event is open to all interested individuals. Register for this event with the Chamber here.

Richard Howard, Jr. is one of the most respected, dedicated and hard-working litigation attorneys in Bucks County. As a trusted advocate and counsel for his clients, Rick draws upon his strong judgment, undaunted work ethic, and extensive 24-year experience handling wide varieties of challenging and simple civil litigation matters, to effectively handle each client's most difficult legal matters in today's world. Rick prides himself on getting to the "real issue," in truly relating to each situation, and doing what is "right" for his clients and in accordance with the Golden Rule.
This article is designed for general information only. The information presented should not be construed to be formal legal advice nor the formation of a lawyer/client relationship.