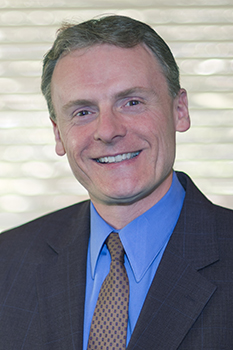 Richard C. ("Rick") Howard, Jr. is one of the most dedicated, personable, and highly-respected attorneys in Bucks and Montgomery Counties and beyond. Demonstrating strong advocacy on behalf of well-counseled clients, people trust Rick's sound judgment, undaunted work ethic, and over twenty-five years' experience handling wide varieties of legal matters, particularly related to litigation.
With a proven track record of best strategies and problem-solving techniques, Rick seeks to resolve issues expeditiously and cost-effectively. Rick has extensive court experience appearing before judges, arbitrators, and juries, having brought several matters to successful verdict. Rick prides himself on getting to the heart of each client's individual legal issue, providing strong advice as part of the problem-solving process. Clients truly appreciate his individual care, active listening, and assistance in contending effectively with tough legal issues.
Rick is AV Preeminent Peer Review Rated by Martindale-Hubbell in both ethics and legal knowledge. Clients such as insurance companies, business owners, contractors, vendors, and indiviudals come to Rick from throughout southeastern Pennsylvania. Rick's practice areas include Civil and Commercial Litigation, Personal Injury, Insurance Defense, Commercial Debt Collection, and Divorce/Domestic Matters.
As Chief Financial Officer of Weber, Kracht and Chellew, Rick is charged with overseeing management of the firm's finances and the ongoing integrity of its financial stability. Widely viewed as enthusiastic and level-headed, Rick serves as a court-appointed arbitrator in Bucks County and is often appointed arbitrator in insurance and civil litigation matters.
Rick enjoys the interactive nature of public speaking, and believes strongly in good communication as part of problem-solving. This passion is evident in several facets, including his role as an adjunct professor at Bucks County Community College, where he teaches law courses. Rick has served as a presenter at legal conferences and seminars, including as Chair of the Bucks County Bar Association Continued Legal Education Committee. He also offers his expertise as a radio guest and resource on current legal issues.
Rick is actively involved in several organizations, including the Upper Bucks and Indian Valley Chambers of Commerce, Believers in Business, Pennridge Business Networking Group, and Quakertown Business Network Group.
He has served as board member for his neighborhood community association, and secretary for The 69th PA Irish Volunteers, a group that teaches Civil War and other first person living history to schools and the public.  His involvement extends to singing in The 69th PA Irish Volunteers Civil War Band, which raises funds to locate and place gravestones for fallen soldiers. This is incredibly meaningful work to Rick, whose family has a strong tradition of military and community service to our country.
When not working, Rick enjoys music, exercise, reading, visiting historic sites with his wife, walking his dog, hiking, relaxing with his family – including eight nieces and nephews – and camaraderie with friends.  He is an avid baseball and football fan and enjoys classic movies.
Admitted to practice in Pennsylvania, New Jersey, and before the Federal Courts, Rick is an active member of the Pennsylvania and Bucks County Bar Associations. He received his law degree from the University of Dayton in 1990, with academic honors. He received his undergraduate degree from the University of Scranton in 1987.
Rick is AV Preeminent Peer Review Rated by Martindale-Hubbell.
"I believe that any legal problem presents a solution. Getting to the heart of an issue, and bringing dedication and passion have always served me well. Clients can expect I would employ my skills with thoroughness and diligence, toward a result consistent with their best interests."
Practice Areas:
Commercial Debt Collection
Divorce/Domestic Matters
Insurance Defense
Litigation – Civil and Commercial
Personal Injury
Admissions:
Pennsylvania Supreme Court
US District Court for the Eastern District of Pennsylvania
3rd US Circuit Court of Appeals
New Jersey Supreme Court
Professional Affiliations:
Pennsylvania Bar Association
Bucks County Bar Association
Believers in Business
69th PA Irish Volunteers
Quakertown Business Network
Pennridge Business Network
Upper Bucks Chamber of Commerce
Indian Valley Chamber of Commerce
Irish American Business Network
Public Offices:
Sellersville Borough Zoning Hearing Board, 2016-Present
Education:
J.D., University of Dayton, 1990
B.A., Communications/History, University of Scranton, 1987
Clerkship:
Law Clerk, Honorable John J. Rufe, Court of Common Pleas, Bucks County (1990-1991)