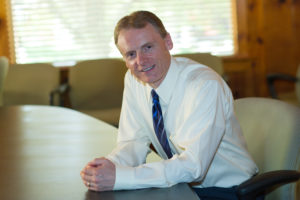 Attorney Rick Howard recently appeared on WFYL 1180AM to discuss the recent Equifax breach and inform their listeners about recent changes to Family Law in Pennsylvania.
Equifax Data Breach
Nearly half of the U.S. population is affected by this data breach. So, what should you do to protect yourself?
Check your credit reports for suspicious activity.
Freeze your credit. This does not prevent you from using your credit. What it does is restricts others from opening new accounts in your name.
Consult this article from Consumer Reports, which presents more ways to protect your online identity.
Equifax is not currently charging a fee to put a credit freeze in place.
Pennsylvania Family Law: New Developments
Rick also covered new updates to Family Law in the Commonwealth of Pennsylvania:
Revised Child Support Guidelines
Updates on Grandparent Custody Rights
Changes in Divorce Law
Listen to Rick's appearance here.
We are glad to discuss your concerns. Contact us today to see if we might be of service to you.
Richard Howard, Jr. is one of the most respected, dedicated and hard-working litigation attorneys in Bucks County. As a trusted advocate and counsel for his clients, Rick draws upon his strong judgment, undaunted work ethic, and extensive 24-year experience handling wide varieties of challenging and simple civil litigation matters, to effectively handle each client's most difficult legal matters in today's world. Rick prides himself on getting to the "real issue," in truly relating to each situation, and doing what is "right" for his clients and in accordance with the Golden Rule.
This article is designed for general information only. The information presented should not be construed to be formal legal advice nor the formation of a lawyer/client relationship.